Marines riding quickly to stand still. – Mark Thompson February 18, 2020
Nick's introduction: A strong argument can be made that a member of the United States military and a roadracing champion are similar. Both accept high risk, both must be fit, benefit from practice and training, work with teams, are supported by technical machinery. Both must be exact in high-pressure situations, and both suffer from mistakes.
Many of our veterans return home struggling with post-traumatic stress disorder (PTSD). Therapy runs the gamut from poetry to tennis, but motorcycling could be one of the best options due to the challenge, difficulty, technical implications, risk/reward, inclusive social dynamics, and intensity of focus and freedom.
But as I wrote about three weeks ago, the cure can't kill the patient. In other words, untrained or poorly trained riders will struggle to find the benefits of helmet therapy because the sport is so exact, and dangerous when done poorly. In this week's column, combat veteran Mark Thompson writes about this subject with a voice that has been there and done that.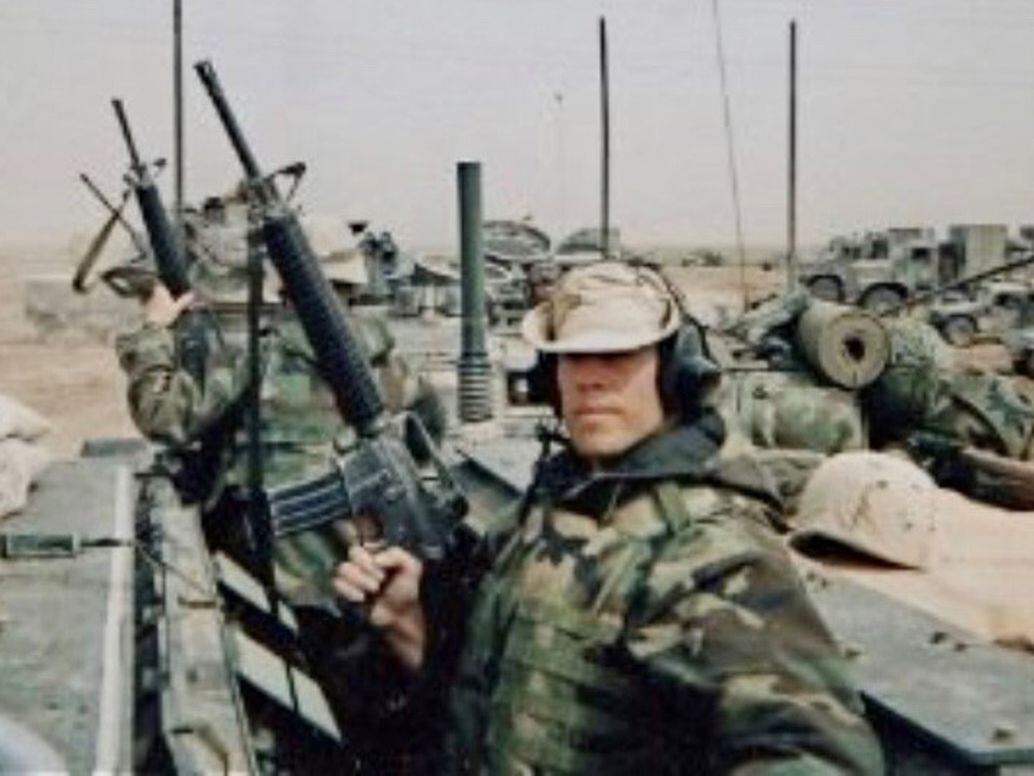 The explosion behind me sounded massive. I stepped out of the Humvee and immediately saw several Marines lying on both sides of the road. One had been knocked unconscious by the blast; another had been hit in the throat by a piece of shrapnel and was bleeding profusely. A Marine knelt beside him and tried desperately to stop his bleeding. Several Marines were yelling for their Navy corpsman while the machine gunner was firing at the bombers from his turret. This type of attack was common in the Kunar Province of Afghanistan.
A few months earlier I had been with the invasion force of Iraq where we faced larger weapons and consolidated attacks. We pushed northward to Baghdad during the day and dug in and circled the vehicles at night. The advance to the capital consisted of hours and hours of uneventful driving punctuated by brief but harrowing moments.
On one such occasion, during the night, the Iraqi army advanced a large artillery piece (GHN-45) within range of our unit. I was asleep just below the surface of the ground when the first shell landed. The white ark of light produced by the exploding shells was larger than anything that we had ever seen. It was both comforting and alarming to realize that there was no action required at that moment, that lying in that hole was my only option.
On another occasion, a vehicle from my battalion was hit with an RPG, killing one Marine and wounding another (shrapnel wounds to his face; his eyes spared only by his prescription glasses). This same Marine was again wounded, hit in the wrist by a ricocheted AK-47 projectile, days later in another roadside ambush. The drive to Baghdad was a gauntlet in which we faced a mixed assortment of attacks.
Coming Home
Most of the Marines that I deployed with came home; however, none came home unchanged. I was no exception. My reintegration was not seamless: Daily life lacked purpose; crowded spaces provoked anxiety; minor aggravations invoked anger and irritability; and peaceful sleep was elusive.
The strain of my deployments was eased by the constant support of my fiancée. Two deployments spanning twelve months, and she never missed a day to mail a letter.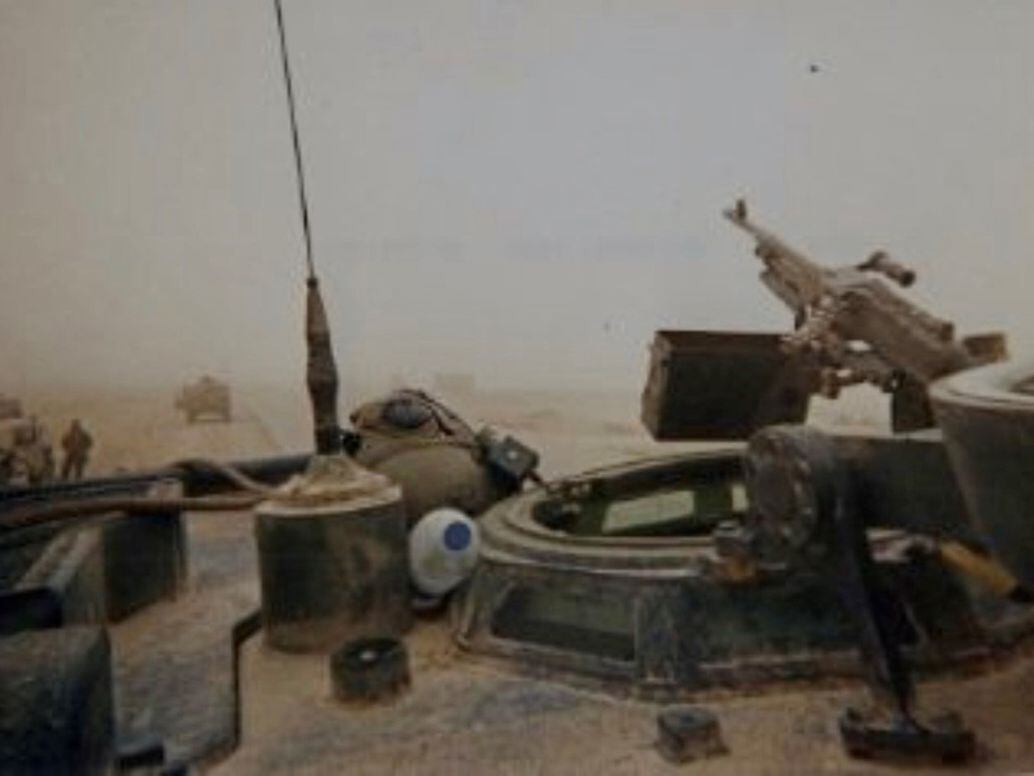 During the first few months of the war in Iraq, mail was our only contact with the outside world. For obvious reasons it could not be sent to the front lines daily, making each mail-call momentous to one's moral. It came on trucks in large orange duffel bags. The number of bags was often an indicator of one's chances of receiving a letter. One day, an admin clerk handed me seven of my fiancée's letters and remarked, "Sir, you're the most loved man in the battalion." The homecomings from those deployments remain two of the best days of my life.
Tragically, she died in a car accident two short years later.
PTSD
I was eventually diagnosed with an adjustment disorder and combat related post-traumatic stress disorder. Life presents us all with a continual series of problems, some more difficult to manage than others. We constantly live somewhere on the spectrum of post-traumatic and pre-traumatic stress. That is to say that we are affected by painful events in our past, and mindful of adverse events yet to come. Our overall well being largely depends on developing constructive coping methods while avoiding destructive escapisms.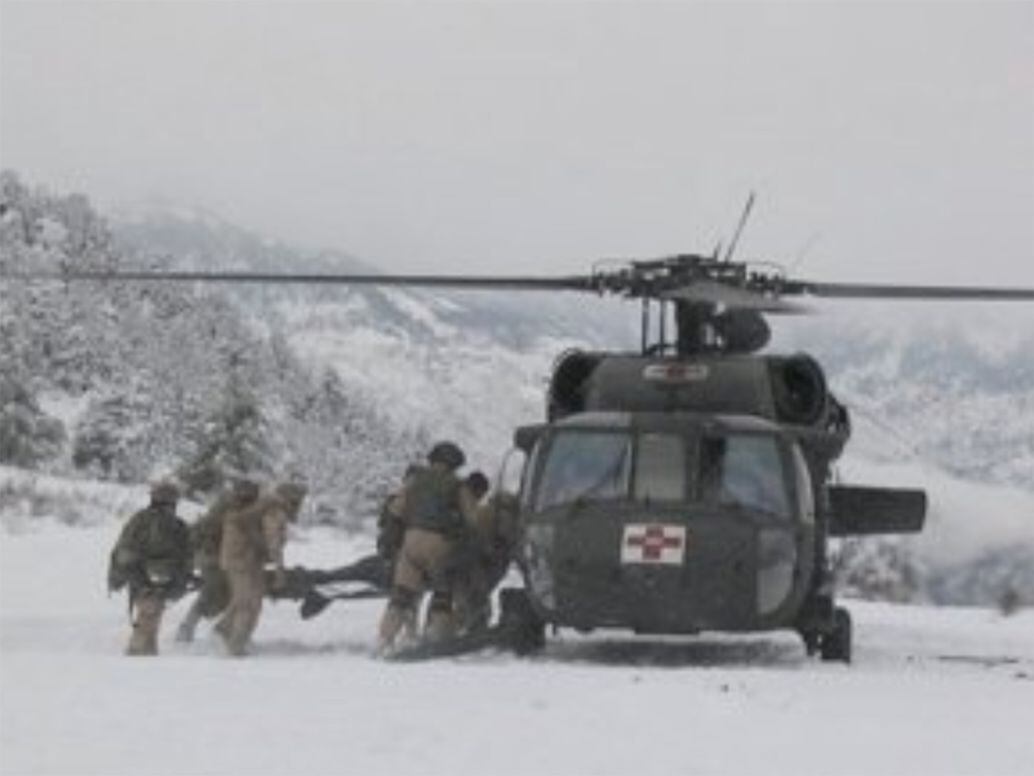 Coping Methods
For many returning veterans, alcohol becomes an easy choice. Its myopic affect numbs past pains and obscures future concerns—at a high cost to health and overall wellbeing.
Veterans are learning to employ a combination of constructive coping methods: Professional counseling, physical fitness in the form of running and cycling, and, in recent years, "helmet therapy" the cathectic effect of motorcycling.
Military members can participate in a basic rider's course (provided by the military) and join base riding groups. Transitioning veterans can benefit from the catharsis of track riding, and the comradery of riders at their local track-day organizations.
USMC Safety Division
During my last tour on active duty I worked at the Safety Division of Installations Command, where I had the opportunity to help reduce the number of motorcycle-related fatalities. Tragically, from 2003 to present, the USMC has lost more Marines to motorcycle fatalities than to combat in Afghanistan.
My task was to conduct a review of 28 USMC rider fatalities, discover patterns, and recommend solutions. Our findings were consistent with other similar studies: collisions in intersections, and failure to negotiate corners. The solution concentrated on improving skills in threshold braking, and implementing a more-effective steering method.
A second review had to be conducted of all potential motorcycle training providers due to a lack of inhouse motorcycle riding expertise. By way of a recommendation from a senior Marine aviator, we discovered a training provider that had not previously been used by the Department of Defense—The Yamaha Champions Riding School (YCRS). I was sent to assess the school for potential assistance to our safety efforts. Up until this point, my motorcycle riding had consisted of touring on a 2004 Harley Fatboy. I was conceptually unprepared for the experience of track riding.
Motorcycle Therapy: Touring And Track
I had long understood the mood enhancing benefits of motorcycle touring, the mindful contemplation produced by days of cruising on roads like the Blueridge Parkway, but was unaware of the therapeutic benefits of track riding. I quickly discovered the effects of being hyper focused.
One becomes unaware of the past and unconcerned with the long-term future while engaged in an activity that requires one's full attention. These short cognitive breaks from our constant state of post and pre-stress condition produces a lasting sense of relief. I often leave a two-day school feeling as if I had been on a meditative retreat. These hyper-focused moments, and the resulting solace has helped me to compartmentalize the past in a way that allows me to enjoy the present.
I distinctly recall my reaction to a two-up ride with Mark Schellinger, a Senior instructor at YCRS. I was apprehensive about being on the back seat of a fast-moving motorcycle, despite Mark's credentials and my protective gear. He rapidly accelerated down the straightaway, reaching a speed that seemed incompatible with the rapidly approaching corner. To my astonishment, he carried a significant amount of speed into and through the corner. This continued for two exhilarating and somewhat terrifying laps. I was hooked.
Later that evening at dinner, I compared these two laps with Mark to other similar experience: SPIE (Special Patrol Insertion Extraction) rigging, suspended by a rope while flying, from a UH-1 Huey helicopter and an acrobatic flight on a CH-53 transport helicopter through a narrow canyon in Afghanistan.
The USMC partnered with YCRS to produce an eight-hour period of instruction which is currently being delivered on several installations. Marines are being trained to ride with the industry's "best practices," which allows them to safely engage in an activity that helps them deal with the stresses inherent to their way of life.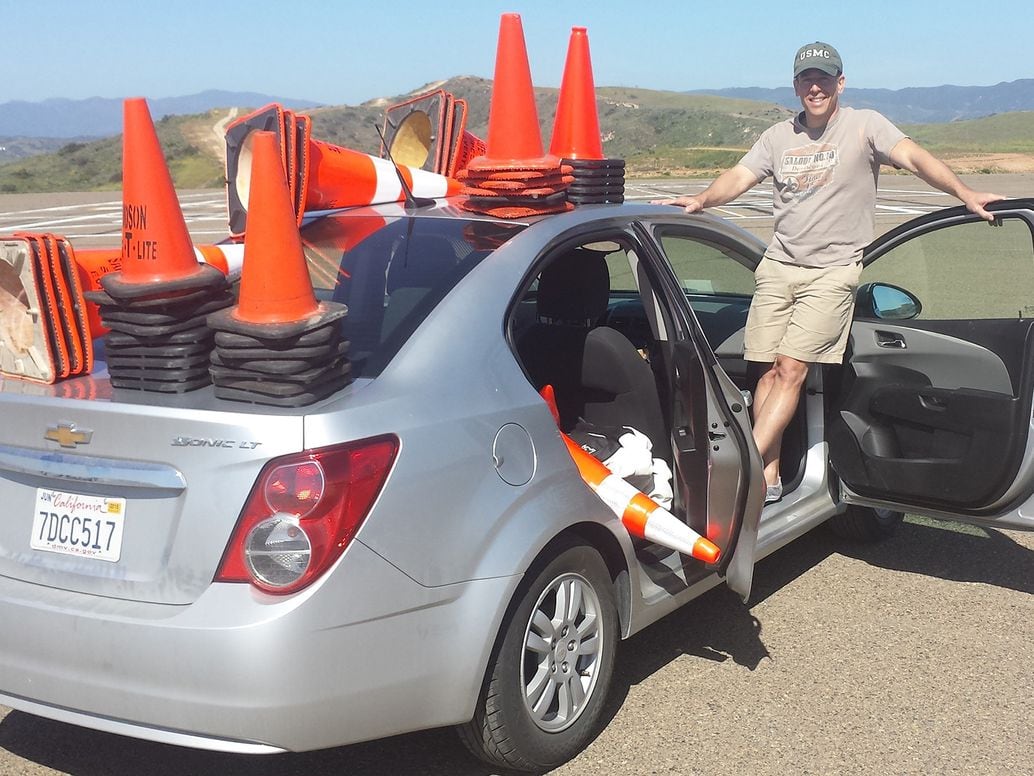 For me the words, "think only," capture the therapeutic element of the track experience. These are the words of Valentino Rossi read aloud by Nick Ienatsch (lead instructor/mentor and friend) at the beginning of every YCRS class. Nick gathers the students at 8 a.m. sharp at the Inde Motorsports Ranch and says, "How about this? How about we start the school with a quote from a nine-time MotoGP World Champion? Valentino Rossi says, 'When you ride you should try and forget everything else. Don't think about the rest of your life or the rest of the world. Try to forget all that and think only of the road, or the track and the bike.'"
I enter the pit-in lane. I stand on the pegs and stretch. I sit back down and move my butt to the right side of the seat. I accelerate into the straightaway as I click through the gears. I scan forward and find the first apex. I go to the brakes when I get nervous. I feel the weight of the bike move through the front forks and into the tire. I downshift two gears, smoothly load the right footpeg, and tip into the corner. It has been over five years since that two-up ride. I am still a long way from being as quick as my friend Mark Schellinger; however, and most importantly to me, during this moment, in my mind—I'm still.