A microcosm of the real deal with ChampMini School.
July 30, 2019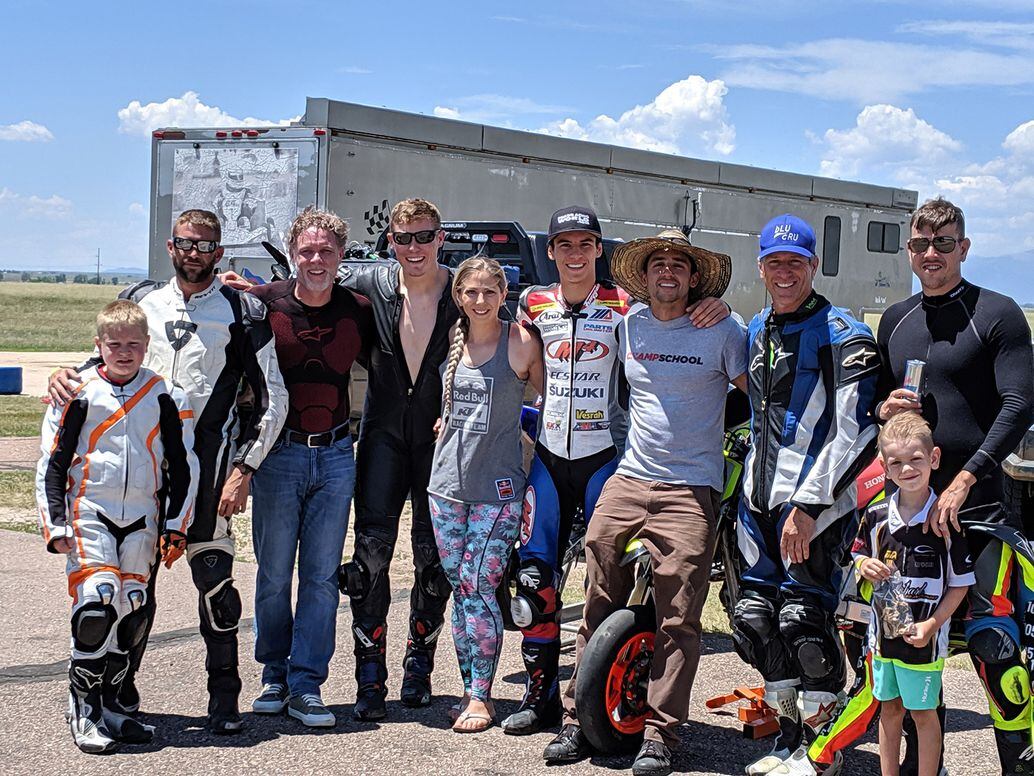 In 1987 Yamaha introduced the YSR50 to journalists in Daytona on a parking-lot racetrack. It was a gas and many of us raced them for years in various forms. The YSR launched many roadracing careers and certainly helped mine. Flash-forward a decade or three and I find myself at the SBR track near Calhan, Colorado, once again aboard a mini roadracer.
The event was the first ChampMini school put on by Yamaha Champions Riding School instructor and 3C (Champions Certified Coach) Michael Henao. The fun and relatively low risk I remember from the YSR days came flooding back as Henao's students and I tried to keep assistant instructor Sean Dylan Kelly in sight, while Michael instructed with YCRS's Champions Habits.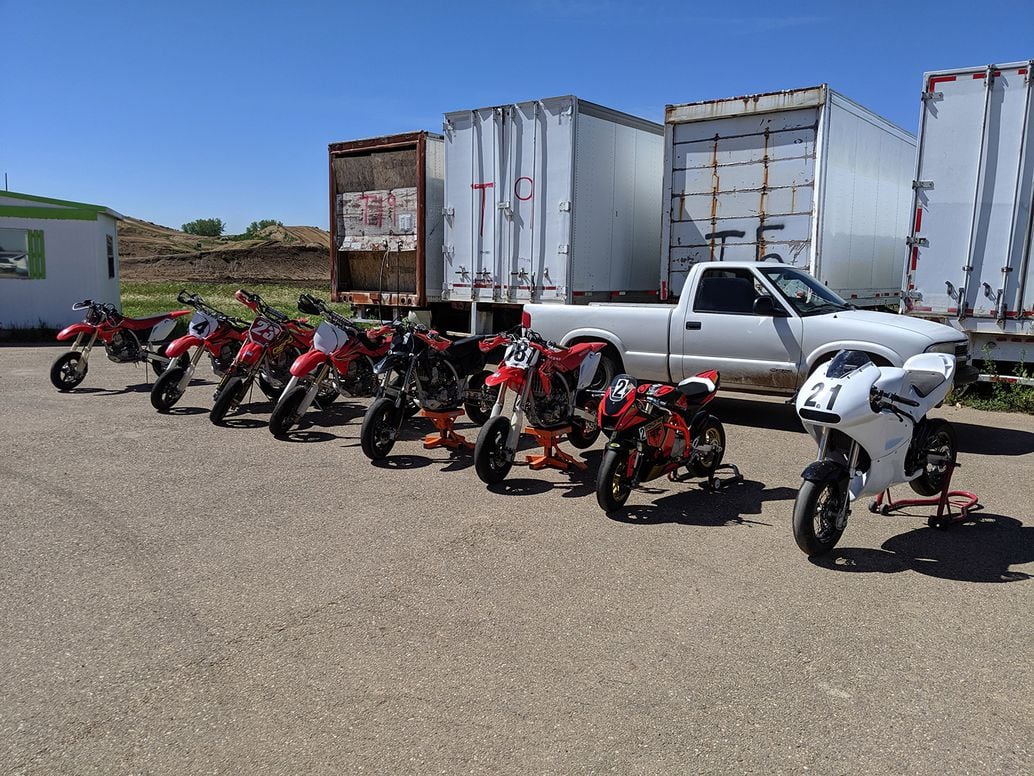 ChampMini, just like NJMiniGP that we also support, can be thought of as a microcosm of riding a full-size bike. ChampMini has Yamaha TT-R125s and Honda CRF150Rs to reach every level of rider. Each bike rolls on 12-inch wheels with racing tires and small mistakes and inconsistencies are magnified by the light and exact bikes. Watching Henao and Kelly lap with smoothness and precision is similar to watching MotoAmerica's best on Superbikes; the processes are the same but the costs and risks are significantly lower on these small bikes.
Michael taught a variety of students during this day, from a pre-teen kid, to a young lady roadracer, to me at 57 years old. His bikes fit all levels, and he put me on the Level 3/4 CRF150R that definitely keeps a rider's interest while lapping a kart track! ChampMini is priced from $180 to $360 based on the bike and level, and all students felt it was an amazing bargain.ADVERTISEMENT / ADVERTISE WITH US
Our push to launch ChampMini with Michael is based on the low entry costs and risks associated with these machines when the riders are properly instructed. NJMiniGP, located at New Jersey Motorsports Park, is also owned and taught by YCRS graduates. This isn't just for kids, but for any rider of any age looking for an alternative entry step into motorcycle riding. It's cheap, it's fun, it's amazingly educational.
Here's a video shot by fast-guy Sean Dylan Kelly: